AurAge AND, Health and Beauty Drink
AurAge AND (AurAge New Drink), the first of its kind combining a drink for both Health and Beauty Benefits.
Drinkable beauty care, and it's good for health, too!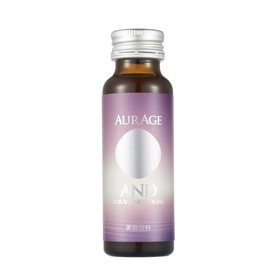 AurAge AND (Aurage New Drink) 50ml
Ingredients:
Berry Mask
AC-11

Soy Peptides

Niacin

Other...
---
Naturally Plus' Products

>
Return to the Top of Page - AurAge AND
Check out Naturally Plus' products today!!!
Go on, pamper yourself ... you deserve it!
Health and Food Supplements
... Naturally of the Best Ingredients
Natural Skin Care, Body Care
... for the Natural Beauty in You...
---
Please note the availability of products, can be different for each country or hub.
If the product you are looking for is not available in the salon of your country of residence or hub of your membership, please contact us.

---