Have you Heard of Naturally Plus' Products?
If not, that's ok ... I am about to reveal to you, products from a company, since the launch of its first product, Super Lutein, in 1999, has continue to captivate the attention of health conscious folks, who has blessedly discovered its products!
I, for one, suffered (note the past tense) from many ailments - but the most disturbing (and draining) to me, was (note the past tense again!)  my chronic fatigue syndrome (CFS) which eventually developed into fibromyalgia.
To-day, I am pretty much cured!!! - thanks to Naturally Plus' products! I say "pretty much", as I had CFS for many, many years. Yes, Naturally Plus' products are God-sent where I am concerned, but even that, an over 15-years-old illness is not about to go away in a puff.
We are talking, NATURAL products, not miracle products!

But bottom line is, THEY WORK!!!
I can safely say, I am about 90% there - cured, that is! 90% is pretty damn good (!!!) for one who, at one stage, had trouble with the simple routines of getting through the day.

Check out my short bio, and the various testimonies from over 1.5 million consumers! Yes, over 1.5 million!!! - and still counting!

What's another exciting thing for me, was that Naturally Plus' products are simple and natural! - and EFFECTIVE! (thought I should emphasize this).
Simple ... Because there is no need to take bottles and bottles of supplements - like I used to, before I discover Naturally Plus - and trying to remember which supplement to take when! - was draining in itself!...for a CFS sufferer!

Partners of Fame (and Fortune)
First there was one ...Naturally Plus launched its first product, Super Lutein, in 1999. It maintained only one product for many years - well, to be precise, 8 years(!) before a second product was introduced!
If one product, can bring health to so many, why not focus on enhancing it? That's exactly what Naturally Plus did. We are now in the 5th enhanced generation of Super Lutein - by adding more good stuff into it, all based on contemporary research.
This wonderful product was kept within the Japanese market, until its members pushed for its launch in Taiwan 2003. Still, Naturally Plus kept its one product only to these 2 countries - and at the same time, continue to keep enhancing Super Lutein - yes, its one and only one product!
That has to be quite a record for a company to only have a single product to remain in the market for so long, and that one single product had a million consumers - most are regular daily consumers - by 2005! That says quite a lot about the product and its company! Don't you think?
Now, for a company to keep to its one product, for that length of time, it must have a lot of faith in the product? Yes? Yes!!! And that is confirmed by its consumers, who returned with testimonies after testimonies!
In the background, much more research was going on ...
Then there were two, with the introduction of Izumio, the famous Hydrogen Drink, in 2007! Finally, Izumio, was launched!  Again, another cutting edge product of its time! Packaged Hydrogenized Water! Who would have thought Hydrogen can be contained in a pack! But Naturally Plus' researchers did!
Izumio had an instant fanclub! For what Super Lutein consumers found, was that the products, Super Lutein and Izumio, were complimentary.
And so, that's how the story of these two partners, began!
Super Lutein and Izumio, complimentary, or on their own - either way, they work!!!
These 2 pioneers deserve a navigation menu of their own! That's exactly what I did!
---
Click on the Navigation Menu above, or click on their pictures below, to find out more about these wonderful pioneers (if you haven't already done so). Thanks for checking them out.
---
Super Lutein - No.1 Seller in Japan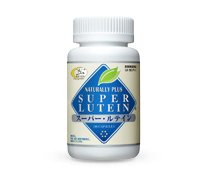 SUPER Lutein
Super Lutein is a blend of nutrients, mainly essential carotenoids and other nutrients, for eye and general well-being. What started out as an eye care product, subsequently testified by many, as a health products for many other ailments, in addition to eye ailments.
It's an all-in-one supplement that makes daily health routine an easy 1 step routine.
Health Supplement rich in Lutein and other Carotenoids, and Essential Nutrients.
Also considered Food Supplement due to its ingredients of Fruits and Vegetables component.
The power of Super Lutein as a Defense, Prevent and Rejuvenate agent for your cells, and body.
---
Izumio - Hydrogen Rich Drink - No. 1 Seller in Japan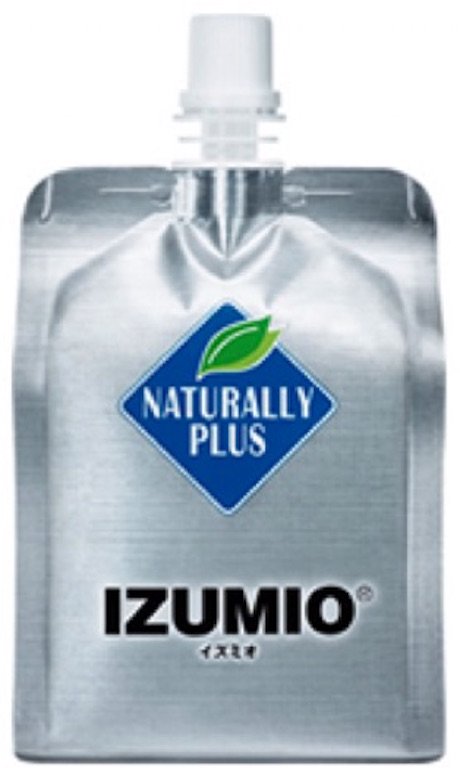 Izumio
The only packaged hydrogenized water to-date, and has more than 3,500 times the Hydrogen content of Miracle Water site at Lourdes in France (one of the Miracle Water sites of the world).
You can get your "miracle water" in the comfort of your home...daily.
Hailed as the "miracle" drink by members who healed from various health issues after consuming this Hydrogen rich drink.
Best "anti-oxidant" around, as it binds effectively with Free Radicals and eliminate these toxins from the body

The Power of Izumio as agent to Repair, Restore and Preserve...preserving your cells to remain youthful, and returning your body back to the youthful state Nature intended for you.

---
Other Goodness of Naturally Plus
When the company became more established, and as more researches are happening behind the scene, Naturally Plus became ready to announce themselves to the world. They had a 100-year growth plan! Yes, they did a lot of  "off-site" huddled together brain storming and brain churning thinking!
All in the name of health and innovative health products, so that you and I, and many others can enjoy healthy lives!

They launched into more countries, starting with Singapore, Malaysia, Indonesia, Korea ..., and eventually USA and Europe, and more and more salons (that's what they call their front-end outlets) are opened, and they are also online for USA and Europe, plus a Global hub located in Hong Kong to serve the rest of the world.
Besides expanding their presence, they expanded their products, too.
Now, Naturally Plus isn't about going into known product markets. Instead, they create the markets. Talk about an innovative Health set-up! You are reading about it! ;-)
Naturally Plus' Other Supplements
When "Naturally Plus" is mentioned, it is almost always followed by "Super Lutein" and/or "Izumio".  And it is naturally so, as these two are the pioneer products of Naturally Plus.
But Naturally Plus did not stop at two innovative products, they went on to launch more...always with intense and deep research, to find extraordinary ingredients, and combining these extraordinary ingredients where they think it should, to create natural health, food and beauty products that world has not seen before.
That's the natural way of Naturally Plus - living up to its name! - Both "Natural" (as in Nature's best) and "Plus" (only the best of Nature).
Winning awards is just the natural results of its innovative products!
Let's me introduce you to these other sexy products...oops, I mean healthy products. But just imagine, once you get healthy, anything CAN happen!
The so-called "Fountain of Youth" isn't out there. You can create (or re-create?) that "fountain" (rather, the body) of youth within your body!...with the RIGHT products!!!
I am not promising miracles (I don't have that Power). I am only suggesting to you the Natural way could be the WAY to the "fountain of youth".
Nuture within for your Fountain of Youth!!!
---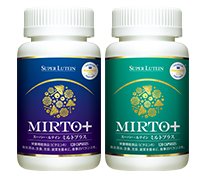 2 Buddies of Mirto Plus Non-Veg (left) and Veg (right)
Super Lutein MirtoPlus (tenderly known to their fans, simply as "Mirto Plus") is an enhanced variation of Super Lutein, for those who are wanting a more. Added with 2 main ingredients - Pycnogenol and Bilberry, but in their potent patented form.
MirtoPlus Vegetarian version is vegan version of Mirto Plus Non Veg - replacing the fish oil with seed oils, and the capsules are of vegetable capsules.
---
Paramylon ARX - Dietary/Weight Management Supplement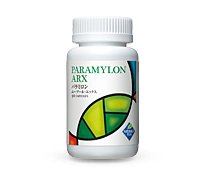 Paramylon ARX
Paramylon ARX was only launched 2 years ago, a supplement targeted at colon and intestinal health, combining 2 hard working friendly microbes - Euglena, a type of micro-algea (which is part animal) and friendly bacteria. A healthy colon and healthy intestines - where most nutrients are absorbed - aid in better absorption of nutrients.

Today, in its 2nd generation, it is enhanced with a more potent form of Euglena. Euglena EX45.
The natural weight loss supplement that has helped many achieved a healthy weight management, through targeting healthy intestines and colon, and the added effect is also a healthier you, overall.

---
AurAge AND - Drink for Beauty and Health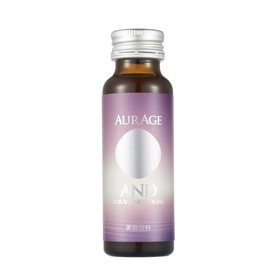 Aurage AND Health and Beauty Drink
AurAge AND beauty drink... skin care you can drink. The idea behind it, like all Naturally Plus' health and food supplements, if you look after the inside, natural beauty will undoubtedly show on the outside.
Made from natural ingredients for both health, and beauty!
---
Purificar - Fiber and Pre-biotics for Colon Health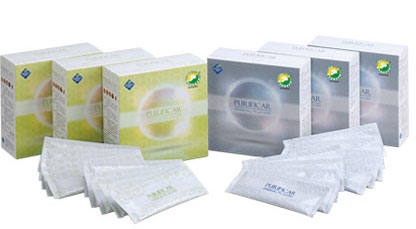 Purificar - Apple and Original Flavors
Fiber is the talk of the town for colon health. But this is not just any fiber product!
Purificar from Naturally Plus is made of 5 different types of fiber, and comes with xylo-oligosaccharides, a type of prebiotics, to promote healthy bacteria colonies in your colon and intestines.
So, while Purificar helps you to let unwanted stuff out, it also helps sustain the colonies of bacteria that breaks down the stuff that's on the way out (possibly the next day?).
And it comes in two flavors - Original (basically, the hint of husk taste) or Apple (which I find more palatble).
---
Lute, for Naturally Beautiful Body

Lute
Lute...pronounced as "Lu-te" (lou-te)...with a hint of Frenchness in its sound, and with an air of romance that comes with it.
Lute, natural hair and body care to caress your skin from the outside, unlocking its smoothness and tenderness, others want to caress it, too.
It is made from Natural ingredients to care for your body and hair, while friendly to the environment.
---
AurAge - Natural Skin Care For Ageless Beauty

AurAge, natural skin care with its protective and rejuvenating aura, to nurture your skin from the outside, rejuvenating it...your skin will look irresistible to others!

Natural ingredients to care for your face, to regain, or preserve ageless beauty.

Totally friendly to the environment to preserve the beauty of Mother Nature, too.
---
Liftant - Lifting serum


And if you want that extra lift, there is Liftant in waiting, to give you that boost you've always wanted.

---
Home

>
Return to the Top of Page - Naturally Plus' Products
Check out Naturally Plus' products today!!!
Go on, pamper yourself ... you deserve it!
Health and Food Supplements
... Naturally of the Best Ingredients
Natural Skin Care, Body Care
... for the Natural Beauty in You...
---
Please note the availability of products, can be different for each country or hub.
If the product you are looking for is not available in the salon of your country of residence or hub of your membership, please contact us.

---