Liftant, Beauty With A Lift


Secrets of Cleopatra? Quite possibly...
Fermentation health products have been a beauty secret of ancient history, but still, these secret beauty ingredients are timeless.
Liftant is a wonderful mix of ancient secrets and modern science, to bring us a product that reinvents skin clarity, skin firmness, and skin radiance.
Beauty has no time limit to it ... Beauty becomes timeless, when we look after our skin to such clarity.
---
The Timeless And The Modern Science Ingredients, of Liftant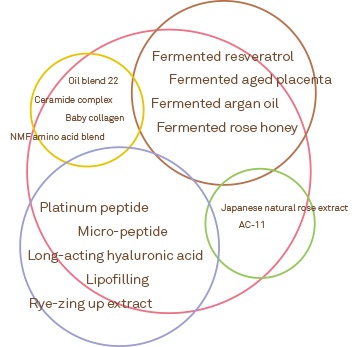 A total of 15 ingredients to make this an uplifting beauty treatment!
4 Fremented Ingredients - fermentation is an ancient beauty secret:
Fermented Resveratrol
Fermented Aged Placenta
Fermented Argan Oil
Fermented Rose Honey
Plus 11 products that support the fermented products:
Deep-penetrating ingredients: Extensive reach through the stratum corneum delivery system
Platinum peptide
Micro-peptide
Long-acting hyaluronic acid
Winning ingredients with unique approaches:
Lipofilling
Rye-zing up extract
Ingredients that occur naturally in skin -- The fundamentals of youthful-looking skin:
Oil blend 22

Ceramide complex
Baby collagen - made with natural marine collagen
NMF amino acid blend
Natural botanical extracts: Infusing nature's robustness and vitality:
AC-11
Japanese natural rose extract
---
Other Beauty Products from Naturally Plus

| | |
| --- | --- |
| Natural Skin Care | Natural Body Care |
| AurAge AND, Health and Beauty Drink, when you need a extra pick-me-up, for your Body, and especially for the Skin. | Beauty Care Drink |
---
Naturally Plus Products

>
Return to the Top of Page - Super Lutein
Check out Naturally Plus' products today!!!
Go on, pamper yourself ... you deserve it!
Health and Food Supplements
... Naturally of the Best Ingredients
Natural Skin Care, Body Care
... for the Natural Beauty in You...
---
Please note the availability of products, can be different for each country or hub.
If the product you are looking for is not available in the salon of your country of residence or hub of your membership, please contact us.

---