AurAge Re-Inventing Ageless Beauty The Natural Way
AurAge "Let's Skin care"
Naturally Plus true to its continued stance for all things natural, created a skin care range so natural, and so simple, that it is meant for all skin types, close to human skin conditions where it should be.

The idea is if the skin care is close to what human skin condition should be, we only need simple formula that will help restore our natural skin condition, and maintain it to be healthy and glowing, regardless of our age.
2 Specially Derived Formula:

Berrymask

Made from 3 different berries that thrive in harsh natural conditions. Applying these natural extracts from these berries enabling the qualities of these extracts to care for our skin even in the harshest of environment.
Cloudberry
Able to grow under harsh conditions where temperature can go below 40 degrees.Rich in ellagic acid.
Crowberry
Grown in cold climates and mountains. Especially high in anthocyanin among all berries.
Cowberry
A unique plant which can be found in the Arctic Circle. Rich in arbutin and vitamin C.

AC-11  ("Uncaria Tomentosa" (Cat's Claw))
For over 2000 years, native inhabitants in the Amazon have been drinking tea made from Uncaria Tomentosa. "AC-11" can protect your skin, leaving it beautiful and moisturised.
Simple 4 Products Range:
Staying true to it's simplicity ideal, the beauty regime is only 4 steps, and can be less if you choose to. The all natural ingredients in the products allow these products to be used on all skin types.
Hence, there is no need to think of any combinations. Just apply ... nature's own onto your skin ...

STEP 1: Cleanser and Makeup remover - two-in-one.
cleanse all unnatural elements and makeup from the face, leaving it soft and clean.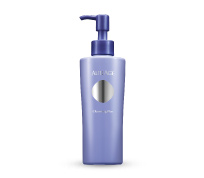 AurAge Cleansing Plus 150ml

Ingredient:

Lutein
Argan Oil
Squalene (Olive)
Jojoba Oil
Other...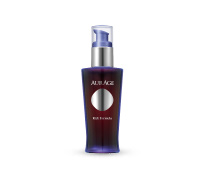 STEP 2: Tone and Moisturize - two-in-one

gentle and effective enough to tone, and at the same time, moisturize
AurAge Rich Formula 60ml

Ingredients:

BerryMask

AC-11

Punica granatum fruit extract (Source: Pomegranate)

Eriobotrya japonica leaf extract (Source: Loquat Leaves)

Aphanothece sacrum polysaccharide※ (Source: Suizenji-nori Seaweed)

Other...
STEP 3: Extra Moisturizer (only if you want to, or think you need it).

for when weather or environment is a little dry
for when you think you need a little bit more moisturizing, over night
AurAge Gracious Cream 30g

Ingredients:

BerryMask
AC-11

Rosa damascena flower oil (Source: Bulgarian Damask Rose)

Avena sativa (common wild oat) kernel extract※ (Source: Oats)

Alteromonas ferment filtrate

Retinyl palmitate

Other...

STEP 4: Sunscreen Protection and Make-up - two-in-one. Daytime use Only.

Clear and smooth for all skin types

Clear and lustrous for all skin color
Effective protection against harsh environment
For day time use only
Other...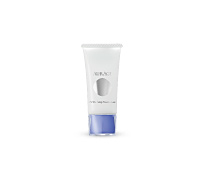 AurAge UV Makeup Base Cream 30g
Ingredients:

BerryMask

AC-11

Thyme extract※ (Source: Thyme)

Lipidure®※ / Polyquaternium-51

Porphyra yezoensis extract  (Source: Seaweed)

Other...

---
Say "NO" to harmful ingredients
Naturally Plus made a conscious decision to not include ingredients harmful to our skin and body, and to the environment.

As a result we are rewarded with an all natural skin product that is both kind to our skin and body, and the environment. It's low irritant nature takes into consideration people who have very sensitive skin.

Products do not contain :

Mineral Oil
Paraben
Silicon
Artificial Coloring
---
Naturally Plus' Products

>
Return to the Top of Page - AurAge Skincare
Check out Naturally Plus' products today!!!
Go on, pamper yourself ... you deserve it!
Health and Food Supplements
... Naturally of the Best Ingredients
Natural Skin Care, Body Care
... for the Natural Beauty in You...
---
Please note the availability of products, can be different for each country or hub.
If the product you are looking for is not available in the salon of your country of residence or hub of your membership, please contact us.

---