Super Lutein ... No.1 Health Supplement in Japan



Super Lutein is a nutritional and food supplement made from Natural Ingredients.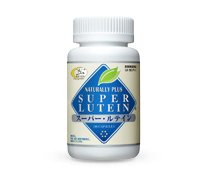 Super Lutein is made from Essential Carotenoids and Essential Nutrients.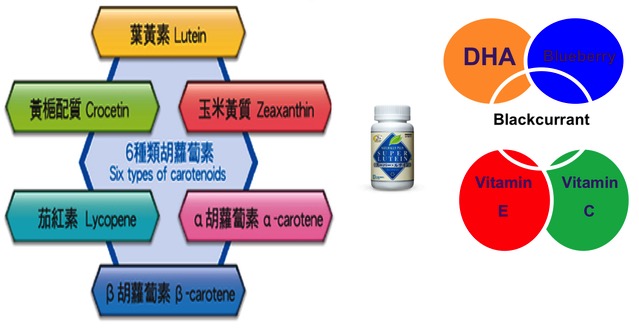 Each of these Ingredients Supports the Healthy Functions of the Organs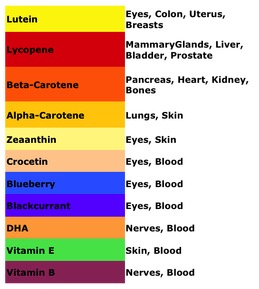 Essential carotenoids :

Other ingredients includes :

Blueberry extracts
Blackcurrant extracts
Fish Oil (DHA)
Vitamin E
B Vitamins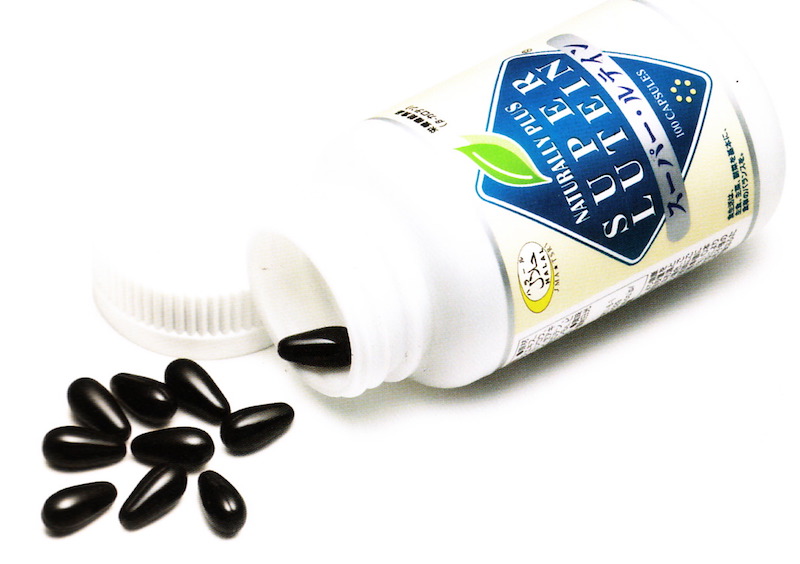 Ingredients per every 3 Capsules (1.62g)
energy 10.1 kcal

protein 0.54 g

carbohydrate 0.24 g

fat 0.78 g

lutein 18.0 mg

lycopene 2.16 mg

sodium 2.22 mg

crocetin 3.0 mg

α-carotene 840 μg

β-carotene 2020 μg

blackcurrant extracts 72.0 mg

vitamin E 72.8 mg

DHA 46.7 mg
Super Lutein, Progressively Enhanced In-Line with Contemporary Research
Since it's launch in March 1999, Super Lutein has gone through 4 enhancements in its ingredients; each time based on contemporary cutting edge research of the day.
For example, a research shown that by adding Fish Oil to Lutein supplement, the healing effect on eye diseases tested, improved by as much as 56%. Naturally Plus incorporated this research into its product, and enhanced Super Lutein by adding Fish Oil.

Each generation in itself was effective, but each enhanced generation became more effective than the last.
Super Lutein, also a Food Supplement
Super Lutein is also known as a food supplement; its ingredients in 3 capsules is the equivalent of taking the daily requirement of :

6 colored pigments food
4 Servings of Fruits
5 Servings of Vegetables
Side Note: Health Authorities in developed countries advocate daily consumption of these, as a minimum.

Have you consumed your daily requirements today?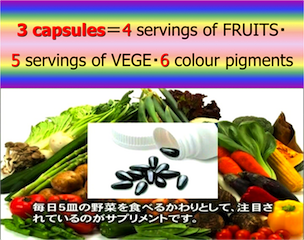 Daily Health and Food Supplement in A Simple Convenient Form
The daily recommended dose of Super Lutein, for health maintenance is :

3 capsules per day
Taken anytime of day
Can be Taken with or without Food (after all it itself is a Food Supplement)

With the rush of modern living, Super Lutein provides the convenience of :

once a day supplement
all-in-one supplement
taken anytime of day ... even when you have forgotten to take them in the morning, taken just before bedtime is just as good


In cases of health crisis, the dosage may be increased.

As with all natural products, in event of unpleasant (or unmanageable) side effects, please discontinue, and more than likely, the side effects will be reduced or even disappear.

Side Note: In any event, as with any health supplements, please seek medical help from certified health practitioners before beginning your regime if you are unsure, and especially if you have any health concerns.

---
For more information on Super Lutein's please refer to any of the following Naturally Plus' sites:
http://www.naturally-plus.com/en/sg/products/superlutein.html
http://www.npusainc.com/us/en/products/super_lutein/overview/
---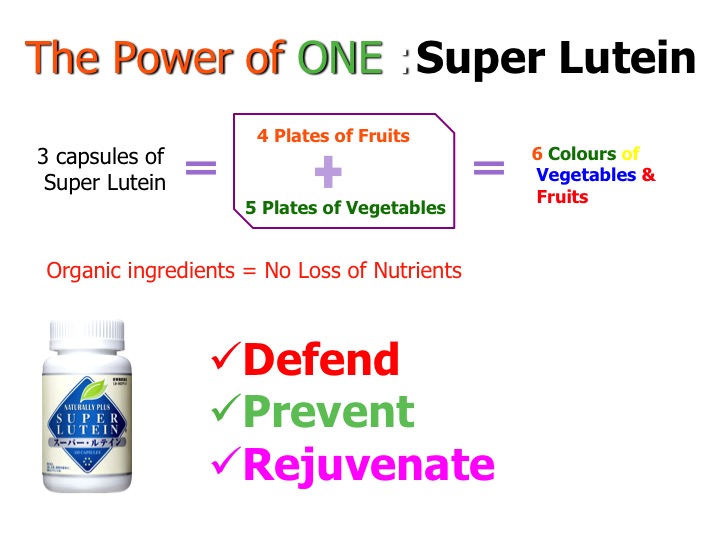 ---
Naturally Plus' Products

>
Return to the Top of Page - Super Lutein
Check out Naturally Plus' products today!!!
Go on, pamper yourself ... you deserve it!
Health and Food Supplements
... Naturally of the Best Ingredients
Natural Skin Care, Body Care
... for the Natural Beauty in You...
---
Please note the availability of products, can be different for each country or hub.
If the product you are looking for is not available in the salon of your country of residence or hub of your membership, please contact us.

---