Lutein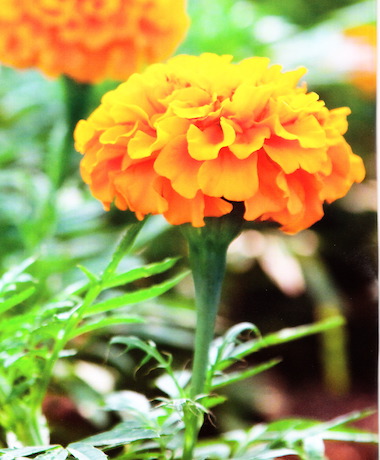 Lutein for Eye Health and More
Lutein is a type of Carotenoids classified as xanthophyll.
It can be obtained from a variety of green leafy vegetables (spinach, kale) and yellow flowers (marigold) and, in egg yolks and animals fat.
It is better known for eye health. However, Lutein can also be found in Uterus, Colon and Skin.
In the eyes, it is found mainly in the retina.
For eye health, being yellow in colour, it absorbs blue light to eliminate the damaging effect of blue lights.
It also acts as an antioxidant, repairing damages caused by Free Radicals.

In Naturally Plus products, Lutein is mainly obtained from African marigold, supplied by FloraGlo (Kemin Industries).
Lutein extracted from marigold flowers also has anti-inflammatory benefits, as well as the other benefits of Lutein.
Lutein alone is not sufficient

Research has shown that taking Lutein alone is not sufficient for eye health.
Firstly, the eyes needs a balance ratio of Lutein and Zeazanthin. Super Lutein has both ingredients.
Secondly, Lutein being a oil soluble antioxidant, requires a oil or fat to deliver Lutein to the cells. Based on Kemin Industries' research, adding Omega 3 (oil) to Lutein intake exponentially increased the healing of diseased eyes. Super Lutein has Omega 3 as one of its ingredients.
Thirdly, eye health isn't just about Lutein only. Other nutrients are needed for complete eye health .... and guess what?! Super Lutein has them! - Alpha Carotene, Beta Carotene, Vitamin E, Blue Berries, and a few more!
Here's a COMPLETE eye health supplement - all in one bottle of goodness!!!
---
Lutein, Long Known for Eye Health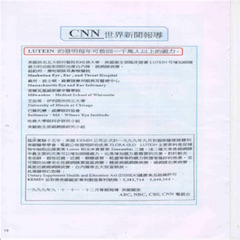 Report from CNN on Lutein for Eye Health - more than 15 years ago !
---
Lutein from FloraGlo
Lutein used in Super Lutein is sourced from FloraGlo (Kemin Industry), which supplies to 75% of all Lutein supplements companies globally.
---
Naturally Plus' Products

>

Super Lutein

> Return to the Top - Lutein
Check out Naturally Plus' products today!!!
Go on, pamper yourself ... you deserve it!
Health and Food Supplements
... Naturally of the Best Ingredients
Natural Skin Care, Body Care
... for the Natural Beauty in You...
---
Please note the availability of products, can be different for each country or hub.
If the product you are looking for is not available in the salon of your country of residence or hub of your membership, please contact us.

---