Diseases Explained, Briefly

We will use this segment to provide some brief explanation of the diseases.
We will expand the list of diseases, as time goes by, ...
In fact, if there is a particular disease you would like us to provide some information on ...  Contact Us!

Be Informed

Do come back to check out any new information we have on diseases ... whether it's an update on an existing, or new diseases write-ups.
To be kept informed on the latest added info and articles, sign up for our Blog! Via RSS ... no emails needed!

To subscribe to Super Lutein Naturally Blog (no e-mail address necessary):
RIGHT-click on the orange RSS button, and then copy-and-paste the URL of the "RSS feed" into your blog reader.
Or, click on the Google, My Yahoo!, or My MSN button, if you use one of those. And follow their instructions.
You can find the RSS Button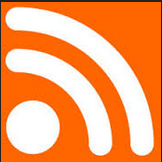 next to "Naturally News" headlines on the column on the right.
If you are not sure how RSS and subscribing works, please read "What's an RSS Feed"? You will be amazed how RSS brings news to you.
---
Stuff Naturally Plus, the industry and the law wants you to read ...

While there are wonderful stories and testimonies of many who have used Naturally Plus' products with healing or positive effects, these do not guarantee the same effects on you.
Do note that the information on this page and throughout this website are purely for informational and educational purposes only.  You must not rely on these information, including but not limited to, for your health or beauty treatments, or any other treatments/cure/diagnosis/use. Nor shall these information be used as substitute, or additional information, to that given by your Health Care Provider. Please always seek the advise of you Health Care Provider, and/or any other specialist professionals.

For full disclaimer, please see our Disclaimer page.

---
Home

>
Return to the Top of Page - Diseases Explained, Briefly
Check out Naturally Plus' products today!!!
Go on, pamper yourself ... you deserve it!
Health and Food Supplements
... Naturally of the Best Ingredients
Natural Skin Care, Body Care
... for the Natural Beauty in You...
---
Please note the availability of products, can be different for each country or hub.
If the product you are looking for is not available in the salon of your country of residence or hub of your membership, please contact us.

---