Naturally Plus' 100 Years Plan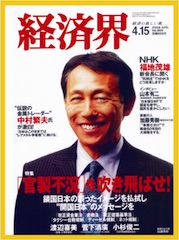 Front Cover, Japanese Magazine, April 2008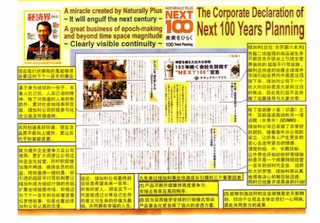 ---
Commitment to Grow and to Propel Company into the Future, and to Take Its Products to the Global Level

In 2008, Naturally Plus unveiled its 100 Years' Plan of Forward Planning for the company.
This 100 Years' Plan is the Blue Print for Naturally Plus' vision for Exponential Growth for the company, and to take it to the Global level!!!
The journey has already began... started in Taiwan, then expanding across Asia... reached the Americas...next stop, Europe and Australasia, and eventually, the African continent. That's the global scale of its vision!

Now in 12 countries, and with a global hub, in Hong Kong, and more and more salons (the equivalent of local offices) are being set up in some countries. And as more salon opens, work continues to set up in other countries.
---
Home

>
Naturally Plus-The Company
>
Return to the Top - Naturally Plus' 100 Years' Plan
Check out Naturally Plus' products today!!!
Go on, pamper yourself ... you deserve it!
Health and Food Supplements
... Naturally of the Best Ingredients
Natural Skin Care, Body Care
... for the Natural Beauty in You...
---
Please note the availability of products, can be different for each country or hub.
If the product you are looking for is not available in the salon of your country of residence or hub of your membership, please contact us.

---